Ortho-K Lenses in Ocala
Correct Your Vision While You Sleep
Slow Myopia Progression & See Clearly With Overnight Contacts
Ortho-K: a scientifically-proven, safe and effective myopia treatment. Our custom-fit contact lenses gently and temporarily reshape the cornea while you sleep.
Enjoy your non-binding, complimentary consultation for Ortho-K lenses today!
---
Did You Know That Myopia Is Skyrocketing in the US & Canada?
50% of the global population is expected to be myopic by 2050.
Not only does it cause nearsightedness and make it harder to see far away objects, but myopia is also associated with other conditions, such as:
Retinal atrophy
Macular degeneration
Higher risk of glaucoma
Greater likelihood of retinal detachment
Lattice degeneration
That's why it is critical to do something about your myopia right away!
---
How Orthokeratology Slows Myopia Progression
Imagine waking up every morning with clear and sharp vision. Thanks to these specialty lenses, you don't have to wear glasses or contacts during the day, and best of all — this treatment is surgery-free!
Moreover, Ortho-K slows or halts eye elongation in children and teens, which radically reduces the risk of myopia progression!
Children and adults with myopia can use Ortho-K lenses to reshape the cornea. Simply insert at night before going to bed and remove them in the morning to see clearly.
---
Ready to Change the Way You See Your World?
---
Ortho-K Lenses in Ocala
Meet our Eye Doctors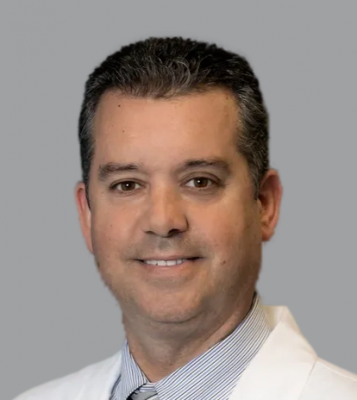 Monday

9:00 am - 6:00 pm

Tuesday

9:00 am - 5:30 pm

Wednesday

9:00 am - 5:30 pm

Thursday

9:00 am - 5:30 pm

Friday

9:00 am - 4:30 pm

Saturday

Closed

Sunday

Closed
VSP

Medicare

United Healthcare

Aetna

Cigna

Spectera

Superior Vision

Davis Vision

Anthem

EyeMed

Blue Cross
---
Here's How Ortho-K Works
Worn While You Sleep

Insert these custom-designed gas permeable lenses at night before going to bed.

Change the Shape of the Cornea

Ortho-K lenses reshape your cornea overnight so you can see clearly the following day!

Enjoy Clear Vision the Next Day

Remove the lenses in the morning and see clearly during the day, without the need for glasses or contact lenses.

Slow Myopia Progression

Ortho-K slows myopia progression in children as young as 8. This lowers their risk of macular degeneration, glaucoma and retinal detachment later in life.
---
Benefits of Ortho-K Lenses
Experience 20/20 vision all day
Perfect for people who engage in individual or team sports
---
What to Expect From Your Free Ortho-K Consultation
Meet With Your Eye Doctor

Talk to an eye care professional who will answer your questions about Ortho-K lenses. Our talented and caring optometrists are trained to work with children and adults and can address any questions or concerns you may have.

Ortho-K Eye Exam

We'll discuss your family's medical history and perform a thorough eye exam to detect myopia and other vision problems you may have.

Results & Treatment Plan

We will inform you of your eye exam results, risk factors, and expected Ortho-K outcomes. The eye doctor at Eye Care Center of Ocala in Ocala will outline a customized Ortho-K plan if you wish to proceed with the treatment.
- Sep. 21, 2023
Best and most thorough eye exam I've ever had! Been wearing glasses or contacts for close to 40 yea
... Show More
rs and never before have I experienced the level of professionalism and over the top patient care as I have at Eye Care Center of Ocala. From the moment I called and spoke with Sitara to schedule an exam, Bailey the wonderful receptionist to the pre-exam with Herb and the exam itself with Dr Cevallos to having Penny assist me with picking out frames, everything and I do mean everything, was above and beyond what I've experienced in the past. The office is gorgeous, state of the art, the selection of frames extensive and everyone working there very nice and patient oriented. Cannot express just how satisfied and impressed I am with every aspect of Eye Care Center of Ocala. Will definitely be recommending them to anyone who needs eye care!
- Sep. 19, 2023
A wonderful center full of caring smart people! I'm glad we found them! I SEE their efforts and am
... Show More
thankful!
- Jul. 21, 2023
Truly a remarkable experience! After moving, we were uncertain we would be able to find an eye care
... Show More
center that could possibly meet our expectations set from our previous office. We have been fully delighted. Every staff member we have had the privilege of meeting has been intentional and kind. The doctor is extremely attentive and thorough. I must say, they have gone above and beyond in each interaction! I sincerely recommend them highly!
- Jul. 17, 2023
Nice clean facility that runs in an organized fashion. Bailey was my initial contact and who helped
... Show More
me with my appointment and insurance, my tech was Jay, my doctor was Dr. Costello, Herb recorded notes during my visit and Kerri J. helped me with frame selection. All were super nice, friendly and professional. No pressure as it pertains to having certain tests or purchasing glasses and frame selections are reasonably priced.
- Apr. 12, 2023
Called for an appt as a new patient, got one the next day. Bright and beautiful office, great locati
... Show More
on, excellent and efficient staff, and the doctor explained my test results and was great. No hard sell for glasses or contacts, which I really appreciated. Overall, an excellent experience and my new eye doctor in Ocala.
- Mar. 28, 2023
WOW all I can say is wow! I just moved to the area literally days ago, had an eye emergency, and the
... Show More
y were the only place that would take me today last minute. Every moment from talking on the phone to stepping in the building was professional, nice, fast/efficient, and clean! Dr. McCabe was very nice and knowledgeable and the assistant before her was thorough and professional. I'm so excited that I found this place because I will definitely be back! Excited that I've found my new eye doctor for the years to come now living here! Thank you!
- Feb. 28, 2023
I recently went to Eye Care Center of Ocala and was very pleased with my experience. The entire staf
... Show More
f from start to finish was very professional and helpful throughout the entire process. I definitely recommend this place 👍🏽
- Feb. 10, 2023
Courtney went above and beyond helping me to get into the right contacts! Great job Courtney!
- Feb. 07, 2023
Great staff , great selection. J and Penney were very helpful.
- Feb. 07, 2023
Our family has been coming here for years! Went to one other place in town because I needed an earli
... Show More
er appointment. NEVER again. This place outshines all other places I've ever been.
- Feb. 01, 2023
My husband and I went to Eye Care Center today for an emergency visit due to an eye injury. The rece
... Show More
ptionist fit us in for same day appointment!! Everyone in this place, from Samantha the receptionist to Herb the optometry assistant to the Doctor we saw were excellent! Herb went over and beyond to make sure all relevant test were done related to the injury, he truly was a godsend!! I cannot recommend this place more. If you are experiencing an eye problem/injury this is the place to go, they have high end diagnostic equipment and will treat you very well. Thanks so much to all the staff!
- Jan. 27, 2023
It was quick, efficient and friendly!
- Jan. 24, 2023
Best eye wear experience in Ocala.
- Jan. 18, 2023
Very efficient and friendly staff and the process is very thorough. I was very pleased with my eye
... Show More
exam.
- Jan. 11, 2023
Another positive experience. Attentive and courteous staff, quality and skilled eye care.
- Jan. 04, 2023
Great staff. Would always come back here.
- Dec. 17, 2022
Great service and fast
- Dec. 09, 2022
Very thorough.
- Dec. 03, 2022
Excellent services On time, efficient, equipments are high tech and when done they don't try to sa
... Show More
le you the most expensive glasses, they really try to find the right one for you. Thanks Seb
- Dec. 02, 2022
Professional, prompt, courteous.
---
Want To See Clearly Without Contact Lenses or Glasses?
Or Want to Slow Your Child's Myopia Progression?